Why are Stihl 2 Series Petrol Lawn Mowers Ideal for Medium Sized Gardens?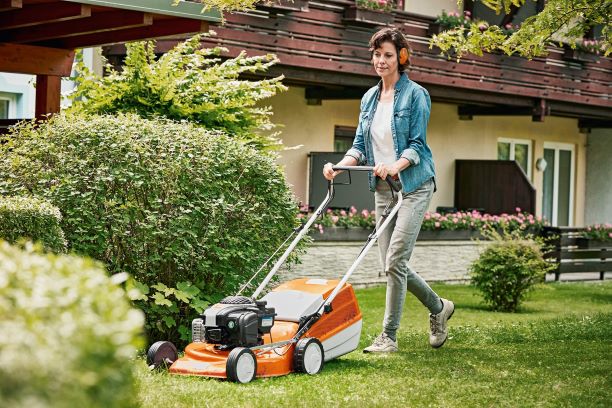 new range of 2 Series petrol lawn mowers have been designed with efficiency and affordability in mind. They feature simple and robust designs and are great at cutting and collecting – making these lawn mowers perfect if you have a medium-sized garden.

The Stihl RM 248 T is a push-along mower with and is designed to mow lawns of up to 1200m2 with ease. A practical model, it manoeuvres easily around your garden and is extremely comfortable to use with its super-soft grip handlebars.
The Stihl RM 248 T can be compactly stored away thanks to its foldable handlebar, meaning you can find a home for this machine even if space isn't on your side! The large 55-litre grass catcher box means you need to take less breaks to empty it and can finish the job quickly.
This model has 1-speed drive and a Briggs and Stratton 450 series engine to propel the mower without it being physically pushed. It makes working a lot easier especially if you have a lot of slopes in your garden!
If you have a slightly larger garden, you could also look at the RM 253 T which is STIHL's most powerful 2 Series petrol lawn mower. It features a Briggs and Stratton 625 engine for lawns of up to 1800m2. Much like the RM 248 T, this model is self-propelled, making it a great choice for tackling steep gardens. It also features a ReadyStart engine which means you can start the mower easily whether it's warm or cold.
To browse our range of Stihl lawn mowers, visit our online shop here.