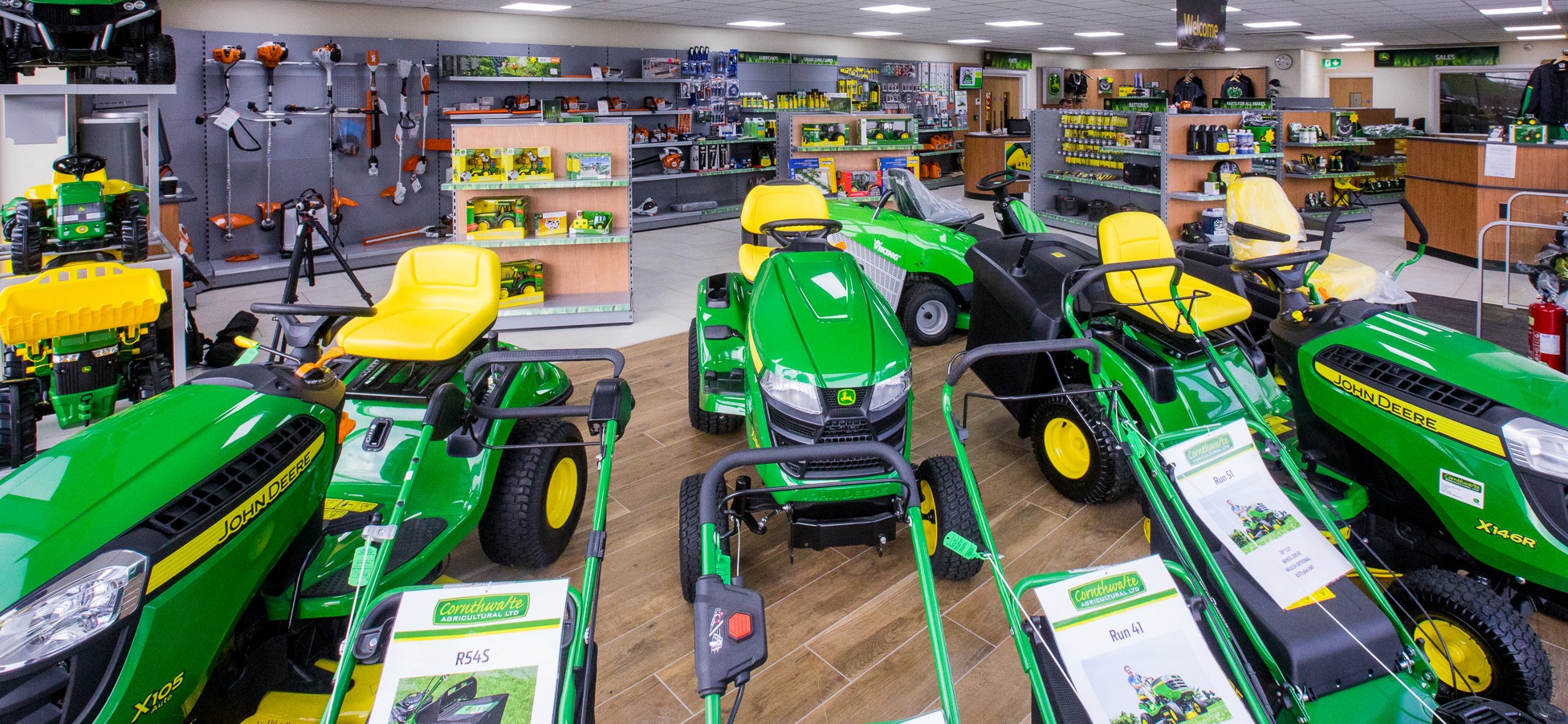 At Cornthwaite Group, we hold over £5 million of parts stock from our premium brands: John Deere, Kramer, Spearhead, Strautmann, Stihl, Hayter, Milwaukee and many more.
Our showrooms offer a range of John Deere merchandise including: clothing, hats, workwear, accessories, ride on toys, models and tools. We are proud to supply Chrome Automobile Cleaning Supplies which are ideal for keeping your machinery sparkling on both the inside and out. We also offer a range of clothing and accessories from Jack Pyke and Buckler boots.
Looking for tools? We supply John Deere, Milwaukee and Draper tools - so there is something for everyone!
We also have a fantastic range of groundcare equipment. Our comprehensive range of John Deere lawn mowers is supported by the fact we are proud suppliers of Hayter and Torro equipment. Likewise, we offer the Stihl portfolio; including chainsaws, brushcutters, hedgecutters, pressure washers and accessories. To add to the choice, we also provide Grillo Agrigarden and Wessex equipment, including walking tractors, sickle bars, log splitters, flail mowers and tipping trailers to name a few!
Hannah Lawrenson, our Digital Aftermarket Representative.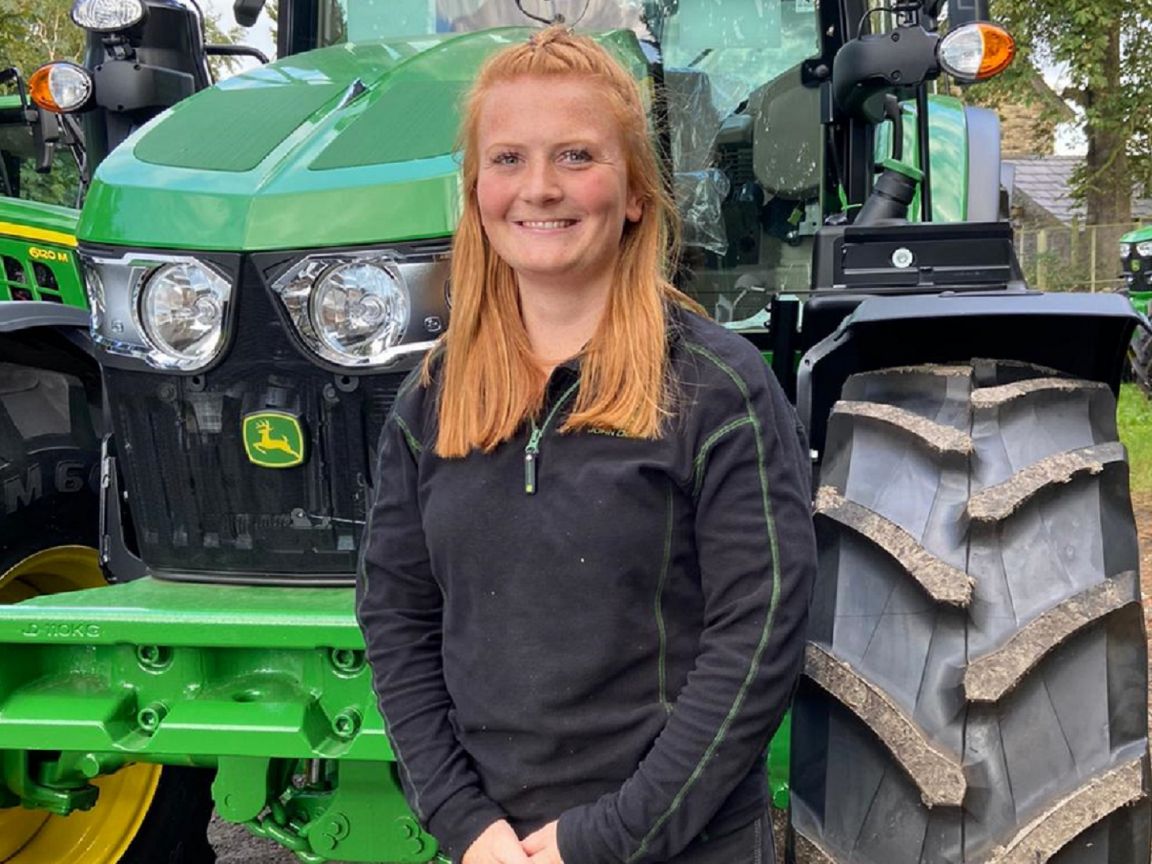 Not able to visit your local store? Or don't live near to one of our depots? Just contact Hannah for all of your parts or merchandise enquiries! We have a wealth of parts in stock across the group, so whether you are looking for something for your new tractor or you're looking for a specific part for an older model or a restoration project - we can help!
To order parts, contact Hannah on:
- Phone/Whatsapp - 07494 101227
- Email - parts@cornthwaitegroup.com
- Use our online contact form - online contact form
How to Order Parts to Your Local Depot:
Phone: Call one of our depots directly. For contact details - click here
Online: Order John Deere parts online through our Click & Collect Service - click here
Why Choose Genuine John Deere Parts?
We recommend Genuine John Deere parts when repairing your machine as this will help to ensure longevity, reliability and performance, along with manufacturer backed parts warranty – John Deere is the name you can trust. With an industry-leading overnight delivery system and a 98% pick rate from the European Parts Centre, we can confidently ensure that if a part needs to be ordered, we can obtain it quickly.
Sign up to the John Deere Online Parts System at MYJOHNDEERE, where you can view parts catalogues and obtain parts pricing. If you select Cornthwaite Group as your preferred dealer, you can even view our stock availability.
Right Part. Right Range:
We offer a range of choices for your machine: Original New Parts, JD Remanufactured and alternative parts solutions to match the age of your machine.
1 – 3 Years - Service, protect your investment
3 - 7 Years - Maintain, keep your machine at peak performance
7 + Years - Repair, cost effective solutions to keep your trusted machines in peak condition
We stock John Deere tractor parts for the latest models, however we are also able to provide parts for older model ranges. If you are looking for tractor parts for past models, don't hesitate to get in touch with our team, as they're experienced in sourcing the best quality official John Deere components or the Vapormatic alternative. Whether you are looking for a spark plug for a chainsaw, or full remanufactured engine, our expertly trained team will be able to advise you so that you can get the best deals for your replacement parts.