We Supply Chrome Cleaning Products
We Supply Chrome Cleaning Products!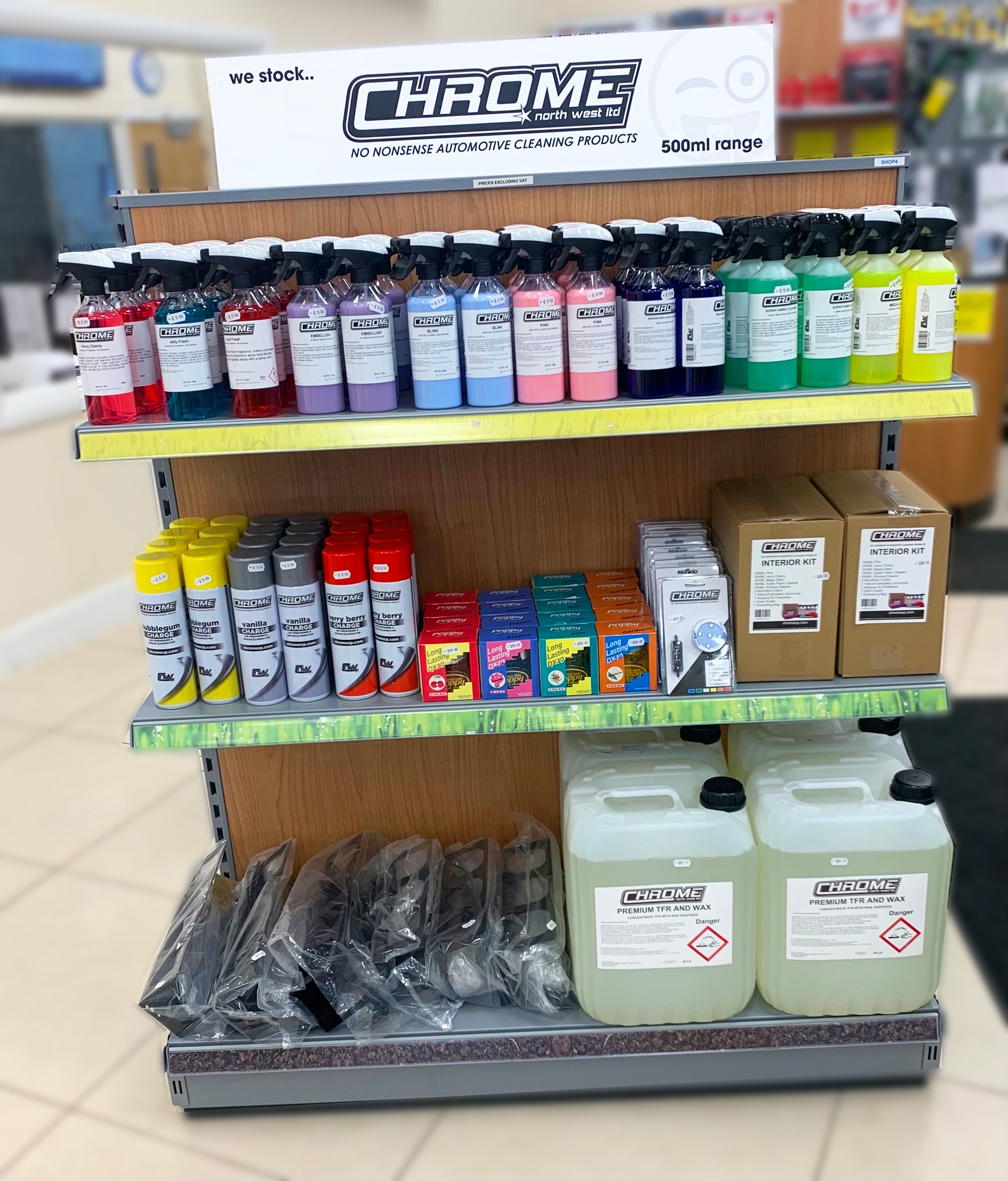 We are pleased to announce we are now suppliers of Chrome Northwest Ltd cleaning products.
Chrome's no-nonsense automotive cleaning products help you to achieve the perfect finish for your vehicle with a minimum amount of effort. Whether it be your car, tractor, truck, gator or lorry, there's something for everyone!
Pop into your local depot showroom (Nantwich, Bispham Green, Kendal, Carlisle and Dumfries) to browse the full range of Chrome products we offer. Our helpful Parts Reps will also be on hand to offer advice or more information.
You can also browse our Chrome range or make a purchase from our online shop - CLICK HERE