Kramer Introduce New Features To Telehandlers
The Kramer brand is synonymous with all wheel steer loaders, telescopic wheel loaders and telehandlers with extreme manoeuvrability, all-terrain mobility and high efficiency in material handling. The existing range of telehandlers are now available with a new range of services and additional features, including emission stage V compliance.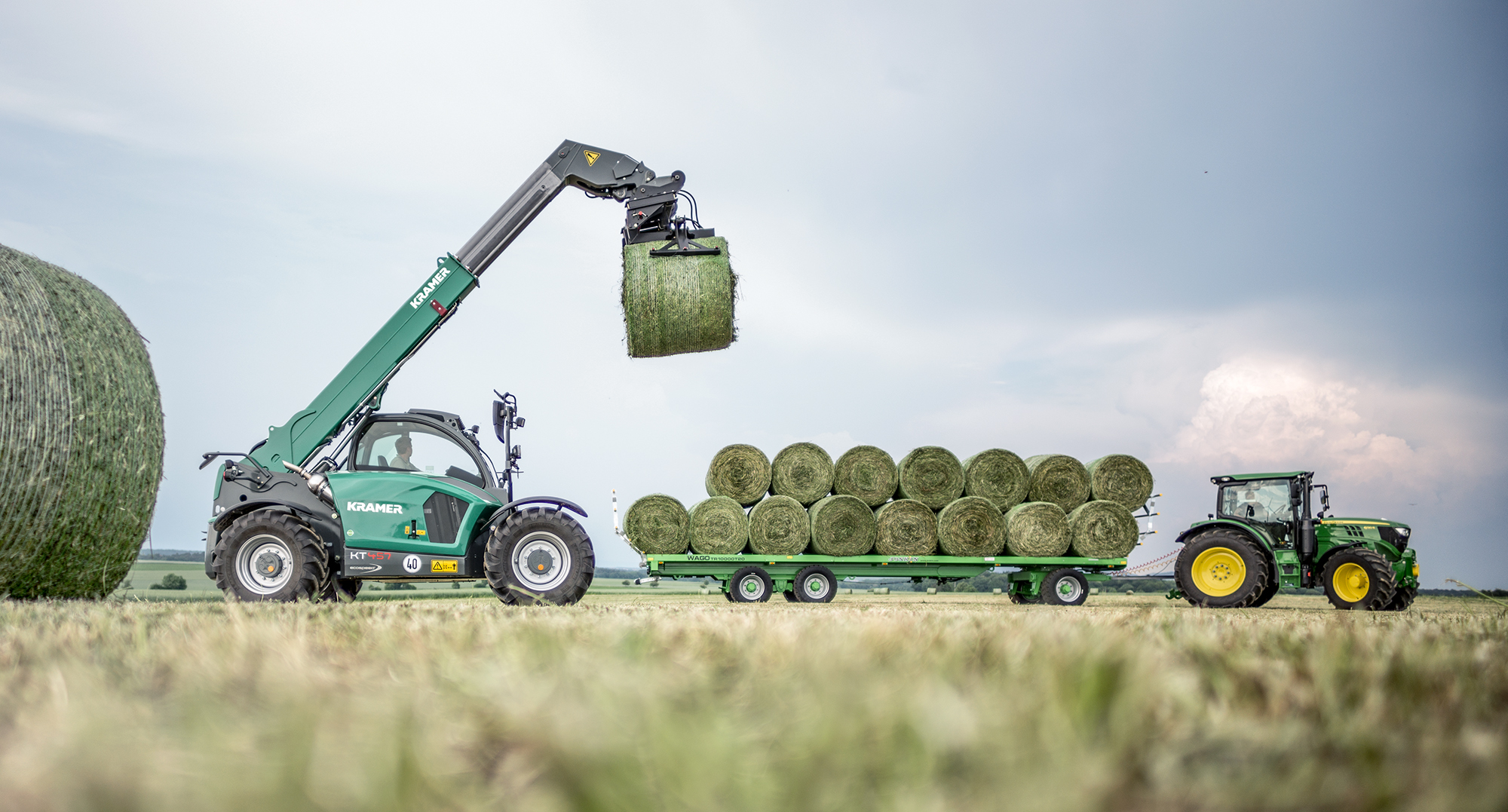 Increased Adaptability

To ideally adapt machines to suit individual conditions,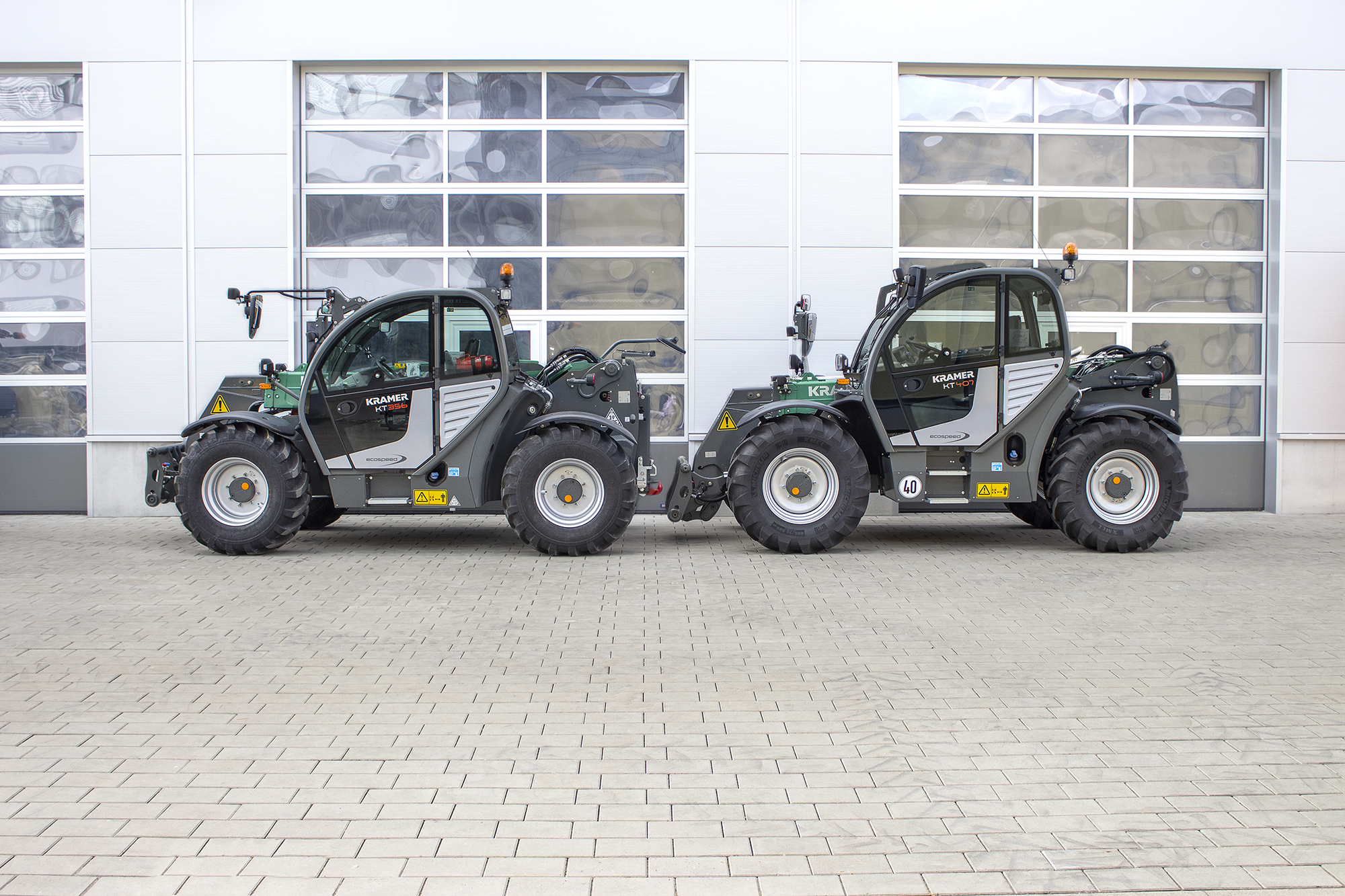 the compact models with a payload of 3 to 4 tonnes (KT306 to KT407) are available with two cabin options. The vehicle with the standard cabin is ideally suited to low stables and passageways. With a height of 2.1 metres, which can be reduced to 2.26 meters with 20-inch tyres, confined spaces pose no problem. If the maximum height of the vehicle is not a limiting factor, there is an option available for a raised cabin, which is 20 centimetres higher, for optimal all-round visibility.
Everything In View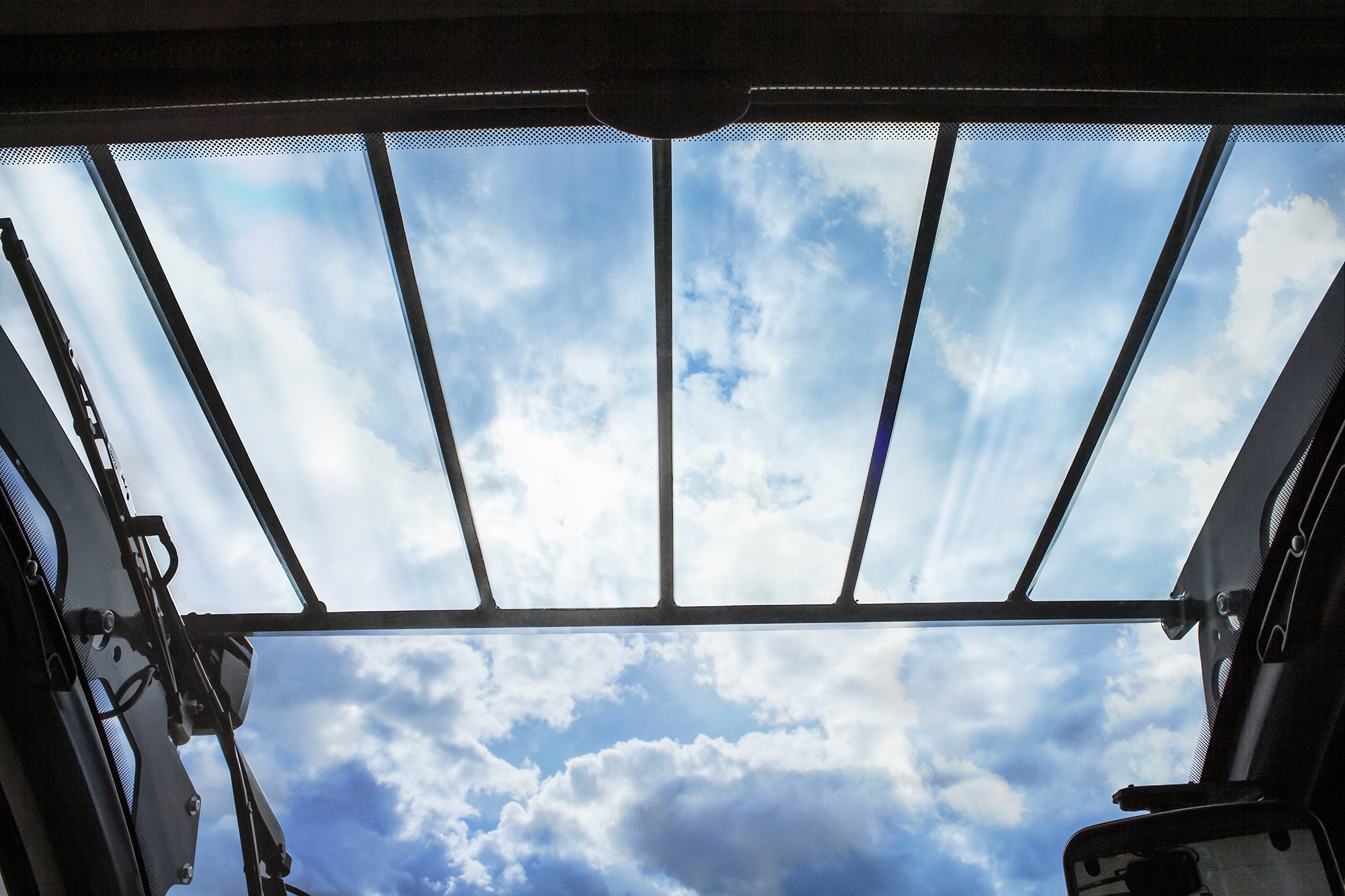 The FOPS screen, which protects the driver from falling objects, has also been optimised to provide ideal visibility as a results of the individual braces on the exterior screen now bending outwards in line with the eve's perspective. This facilitates an uninterrupted view of the attachment and thus safe, precise working, even when the telescopic arm is extended. The protective grating is available as standard, for the power classes KT447 to KT559 and for models with a payload of 3 to 4 tonnes with the higher cabin.
Comfortable and Flexible working with Kramer
A recess in the cabin floor and the stair-like step layout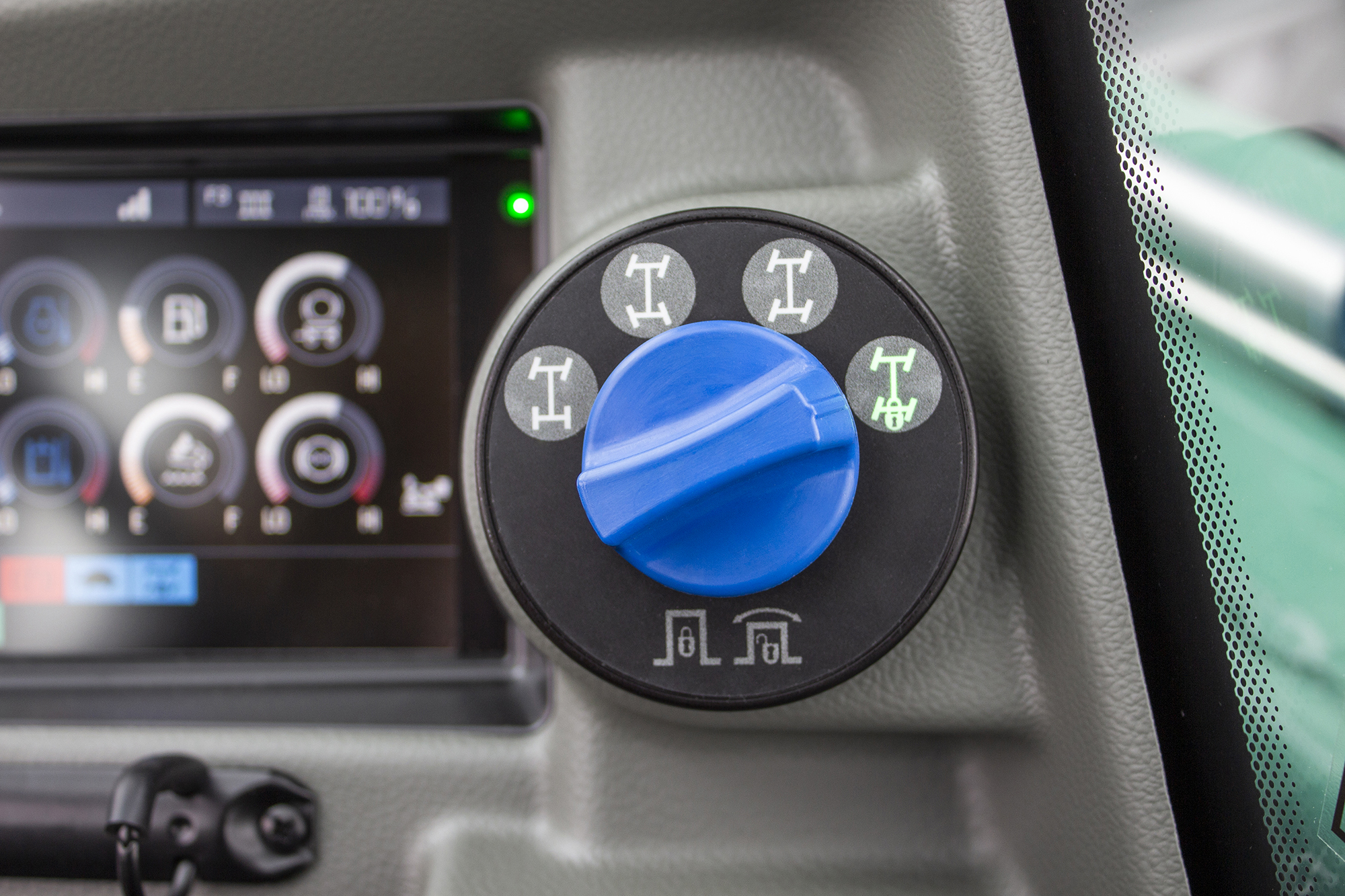 ensures easy cabin entry and greater safety and comfort for all vehicles. For a lower and thus less unpleasant level of noise, a quieter steering pump is one of the other features to be installed, which reduces cabin noise in models KT306 to KT559 to a level of just 72 decibels. In addition, models KT306 to KT559 are equipped with an impressive fourth steering mode, known as the "manual crab steering", as standard. This blocks the rear axle, whilst the front axle remains freely mobile - which clearly improves flexibility e.g. in silo compacting, driving parallel to a wall, mucking out or even hedgerow management. The Smart Handling driver assistance system with its three function modes also ensures work is completed more quickly and more safely.