Looking to import a combine?
We export to Norway, Japan, Canada, Southern Ireland, Poland... to name a few!
If you are looking for a used machine, please contact us with your requirements. Our used stock list is constantly changing, so we may have your desired machine either in stock or due in soon.
Pictured here is our Valeter/Yardman, cleaning a combine to get its Phytosanitary Certificate ready for export!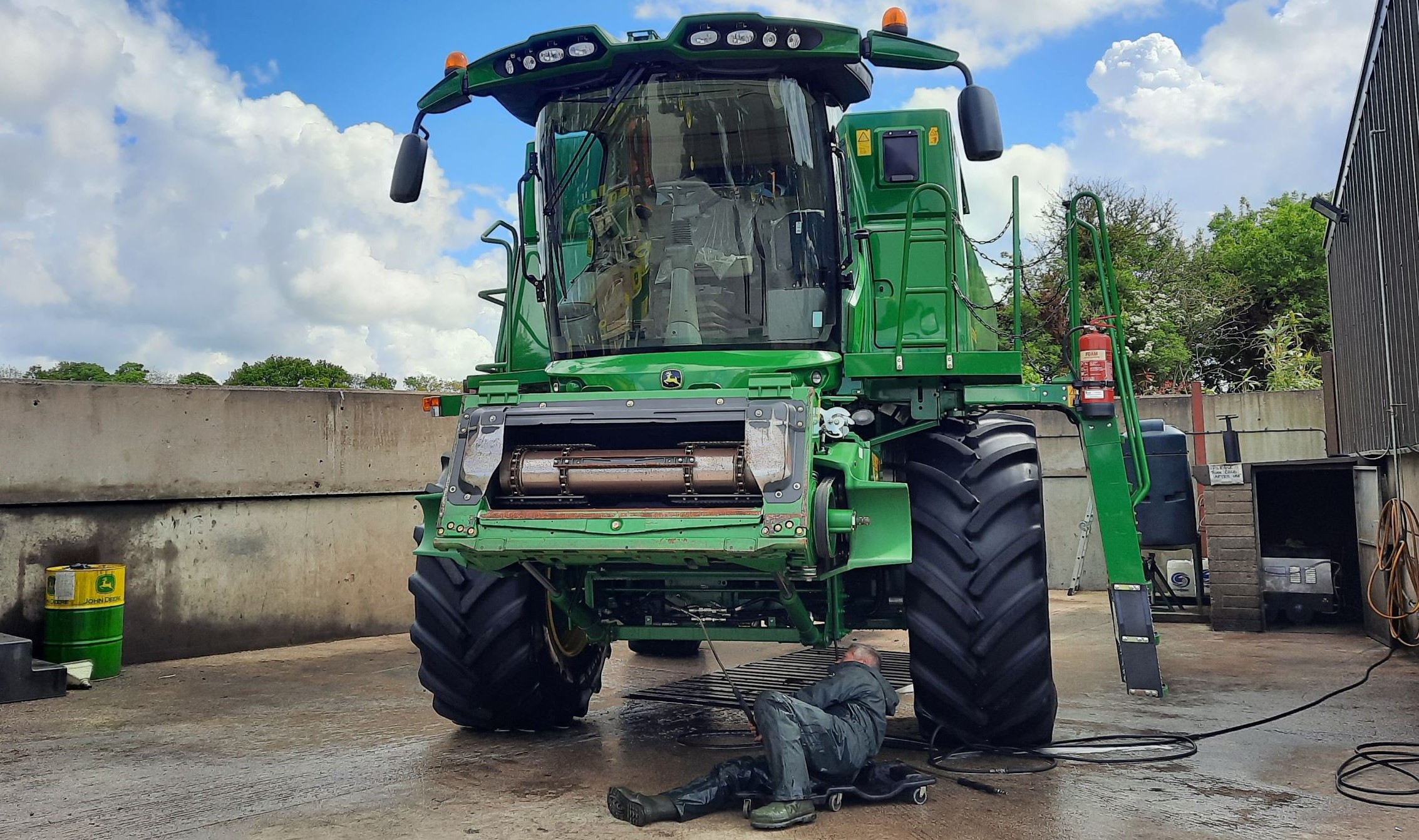 The steps we follow...
We receive your initial enquiry about the combine.
An agreement is made on the sale of the combine and our experienced team will then raise an invoice with all necessary information needed for export.
Once we have received your international bank transfer, we can arrange the shipping of your combine, whether it be by road or ship.
We understand the process involved for exporting to a wealth of different countries worldwide. The combines are cleaned and washed to a high standard, and we will apply for an Export Plant Health Phytosanitary Certificate to ensure your combine will meet requirements at the port of entry.
To ensure your combine is exported quickly and efficiently through the ports, we can raise the relevant export declarations.
Finally, we can arrange the loading of your combine, transport to the docks and shipping to your destination.
From your initial enquiry of the machine to the final delivery, we can handle everything!
Click here to view our used machinery; Used Machinery
Contact us with your combine export enquiry today!