JBMI Group Ltd
​JBMI Group Ltd are one of the UK's largest consumers of scrap aluminium in the UK. The majority of the tonnage is purchased for their own personal use, yet they have the option to trade any surplus material. They buy the most common grades of scrap aluminium for alloy ingot manufacture.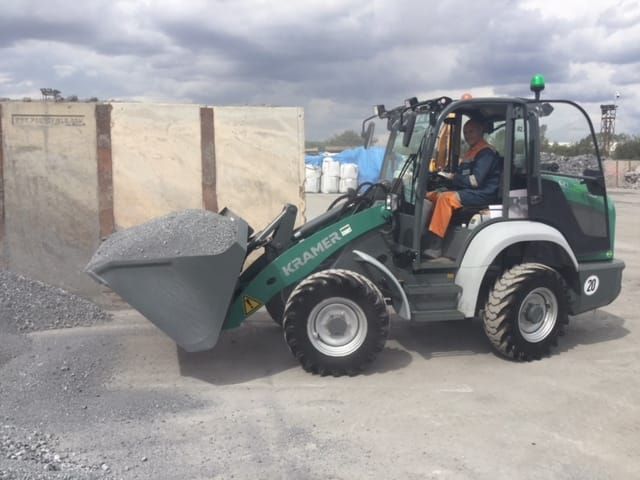 JBMI Group Ltd, Staffordshire
An integral part of the aluminium recycling process is using a "wheeled loader" to load the hoppers with scrap material. Working within a building where it can become very dusty with small fragments of aluminium has become a continued problem - especially when using a diesel powered machine.
JBMI operation manager, Jim Wilkinson, was always on the look out for a solution to these ongoing problems and contacted Cornthwaite Group to see if they had a solution. We sent our Industrial Sales Representative to view the working environment where the machine would be placed. Once our rep had met Jim and had a site visit, there recommended a machine that would be able to work in this type of environment - the Kramer KL25.5e

The Kramer 25.5e is a fully electrically operated wheel loader, completely free of emissions; it knows how to score in terms of both efficiency and profitability. The KL25.5e combines electric mobility with the constant high payload, and off-road capability. Kramer emphasises the co-ordination of elements and components to allow precise operation. To achieve this, two electric motors are used, one for the work hydraulics and one for the drive system. The electric motor is operated via time-tested and proven lead-acid-AGM rechargeable batteries.
Jim Wilkinson, along with the operating staff of the Kramer KL25.5e, could not be happier with this machine. It has taken away the past problems they were having. Due to the movability and performance of the Kramer, it has fitted very well into their working environment.