Rotary Rollers
Wessex Country land rollers are perfect for maintenance of lawns, paddocks and pitches. Whether you tow them behind a compact tractor, a 4x4 or an ATV, Country land rollers will provide the perfect finish. Need more weight? No problem - just add water and with choice of clevis or ball hitch, you're ready to roll!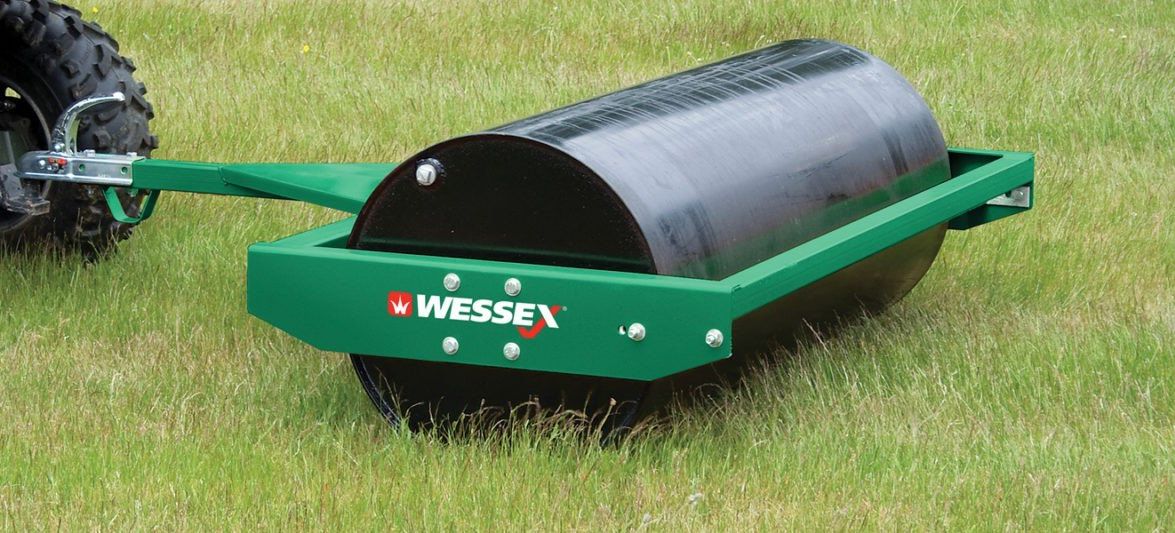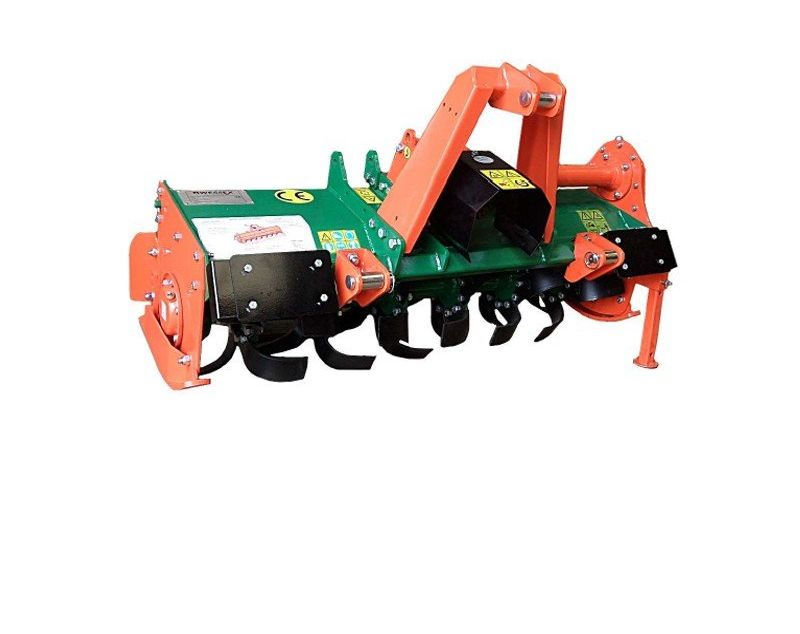 Rotary Cultivators
Create the perfect seedbed or vegetable garden with a Wessex RC rotary cultivator. These popular machines are ideal for nurseries and glasshouses as well as private gardens, and boast features found on much more expensive models, such as a friction plate clutch, adjustable tailgate and a powerful chain & sprocket transmission. Coupled to a compact tractor from 16hp+, the Wessex Country rotary cultivator also meets all UK guarding regulations, for peace of mind.
WFM Flail Mowers
For control of dense vegetation, long grass and woodland rides, the WESSEX WFM FLAIL MOWERS are a real tough performer and are perfectly suited to the job. Hammer flails pulverise tough material while a full width adjustable rear roller maintains an even cutting height. These machines can be used in-line or offset, and are available to suit compact tractors from 35hp. The Wessex WFM flail mower is the machine of choice for the discerning smallholder!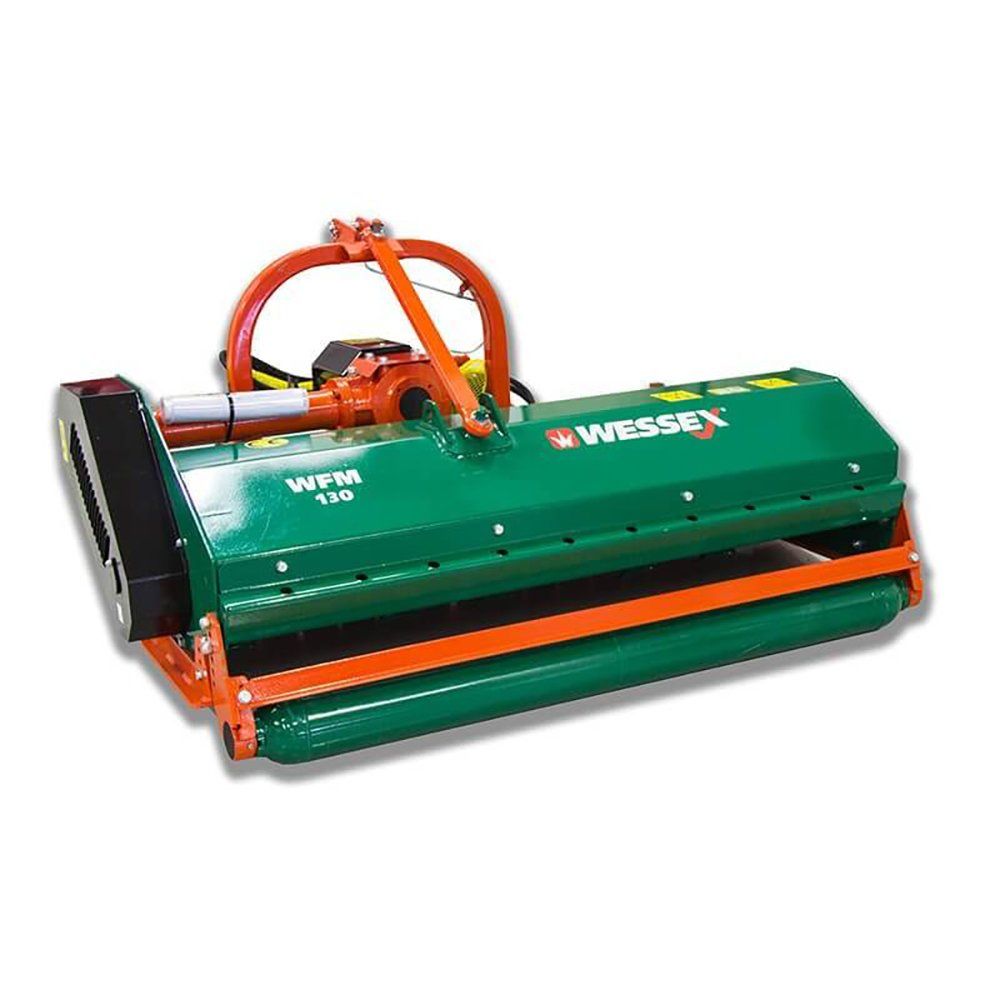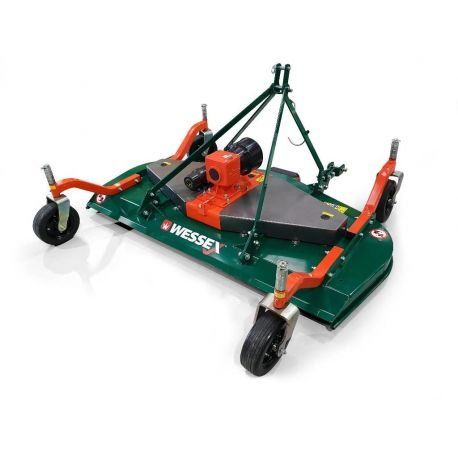 CMT Finishing Mowers
The Wessex CMT SERIES FINISHING MOWERS are an entry-level range with superb build quality and great value for money. Available in 3 working widths, they are ideal for private estates and gardens.3 overlapping rotors prevent unsightly uncut strips and the wheels are easily adjusted to the perfect cutting height. A perfect addition to any compact tractor.
Hedge Cutters
Wessex International distribute a range of tractor mounted hedge cutters to suit the groundcare and agricultural markets. From 0.8m to 1.25m cutting widths and 20hp to 70hp power requirements.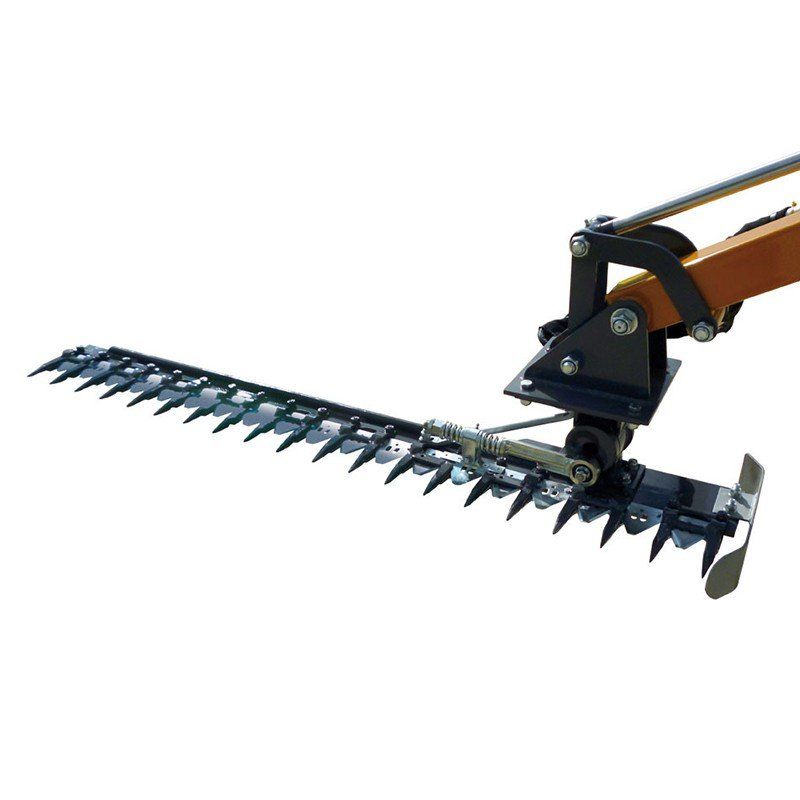 Log Splitters
Log splitting - it's a boring, time-consuming chore that proves the old saying 'wood warms you twice'. Use a splitting wedge and a sledgehammer and you run the risk of 2lb of metal flying at speed through the air and hitting you on the shin, or injuring nearby persons or objects. That's why the Wessex LS-100 tractor mounted log splitter is one of the most popular products we sell.
Strong, simple, and a quick, easy fit to any tractor with a category 1 three-point linkage, the LS-100 powers through logs effortlessly, with up to 10 ton of hydraulic splitting force (depending on tractor hydraulics). A floor-level splitting bed means it's easy to position logs into place, while two-handed operation keeps the user safe. Don't waste any more time splitting logs by hand - let the Wessex LS-100 hydraulic log splitter do your job for you.
Multifunctional Collectors
STC collector is a true, all-year-round machine for the maintenance of public parks, large amenity areas, sports turf and private estates. Whether the requirement is for a flail collector to cut and collect on an out of season wildflower meadow, a professional scarifier for use on a sports pitch, or for a sweeper collector for clearing autumn leaves from areas of parkland, the STC is the ideal machine.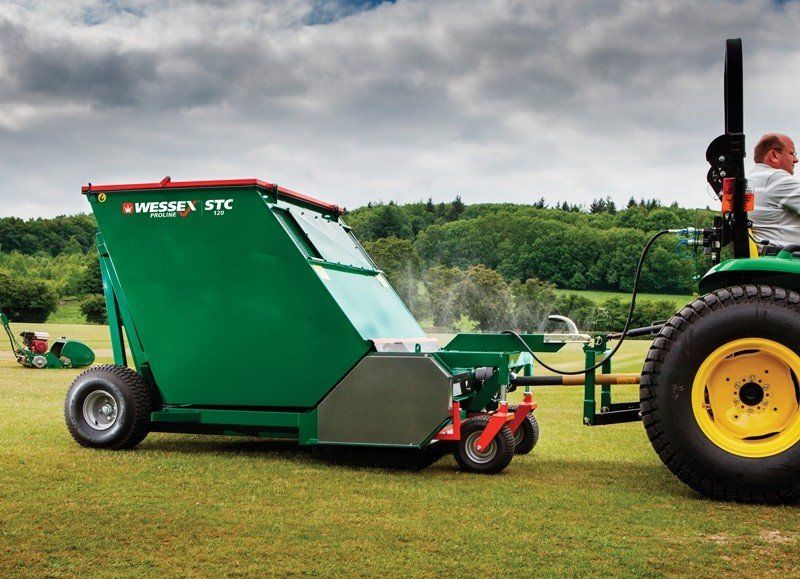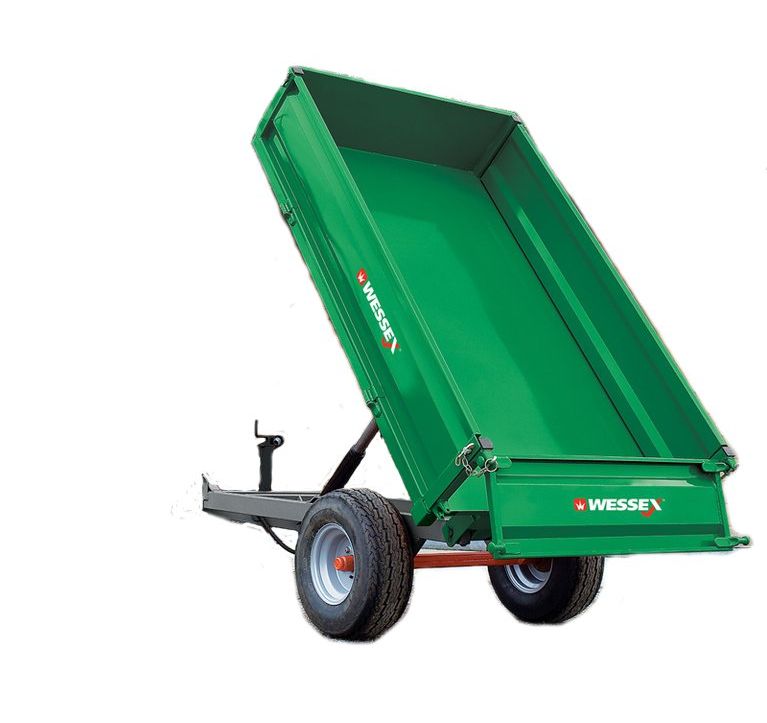 Trailers
Wessex hydraulic tipping trailers are available in 3 sizes; 1.25-ton, 1.5-ton & 3-ton gross weights. Aimed at the private estate, hobby farmer, groundscare & golf course applications, these popular trailers are ideal for hauling a variety of materials.
The optional weld-mesh extension sides are available on all models and will increase the carrying capacity when transporting bulky materials i.e. grass clippings and leaves etc.
Rotary Slasher
Ideal for controlling areas of dense vegetation or heavy scrubland, the Wessex Scrubmaster has an enviable reputation for serious scrub-clearing ability. At work in woodlands and areas of forest across the UK and Europe, the Scrubmaster will power it's way unstoppably through dense brush and scrub.
Constructed from heavy gauge steel plate with an exceptionally high performance drive system, the Scrubmaster is built to last; testament to this is the fact that our spare parts department receive calls for spare parts from users of Scrubmasters in excess of 30 years old!