Flail Mowers
The Wessex AF series flail mowers manufactured to meet the needs of contractors, farmers and estate owners. They are well suited for controlling dense vegetation, i.e. brambles, bracken and long grass, and for the maintenance of forestry and woodland areas.
Since 1962 the Wessex name has been synonymous with superb quality, British built machines for the agricultural and groundcare markets. Our equipment is built for demanding applications, where reliability and durability are paramount.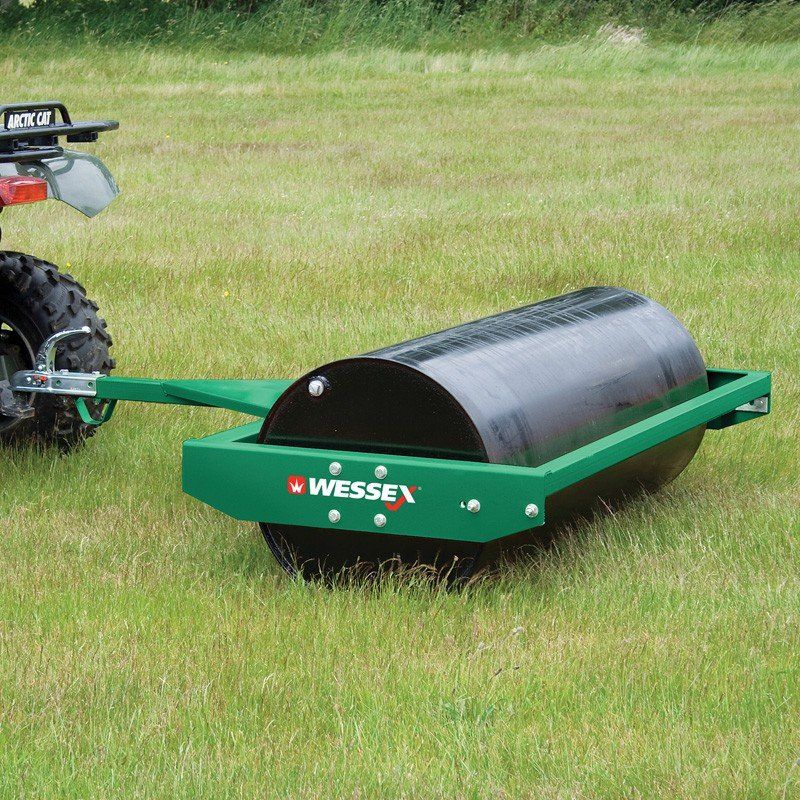 Rollers
Wessex Country land rollers are perfect for maintenance of lawns, paddocks and pitches. Whether you tow them behind a compact tractor, a 4x4 or an ATV, Country land rollers will provide the perfect finish. Need more weight? ;No problem - just add water and with choice of clevis or ball hitch, you're ready to roll!
Ballastable land roller for maintaining turf
1.5m width
Choice of clevis or ball hitch
Adjustable scraper bar
Paddock Cleaners
The Wessex Dung Beetle MTX120E is powered by a 5½ hp Loncin petrol engine, and drive is transmitted to the rotor via twin drive belts. A centrifugal clutch allows the operator to engage/disengage the rotor brush from the seat. A versatile paddock cleaner for private horse owners, zoos, equestrian centres, riding school, alpaca farms & much more. The Wessex Dung Beetle is an easy to use yet effective machine.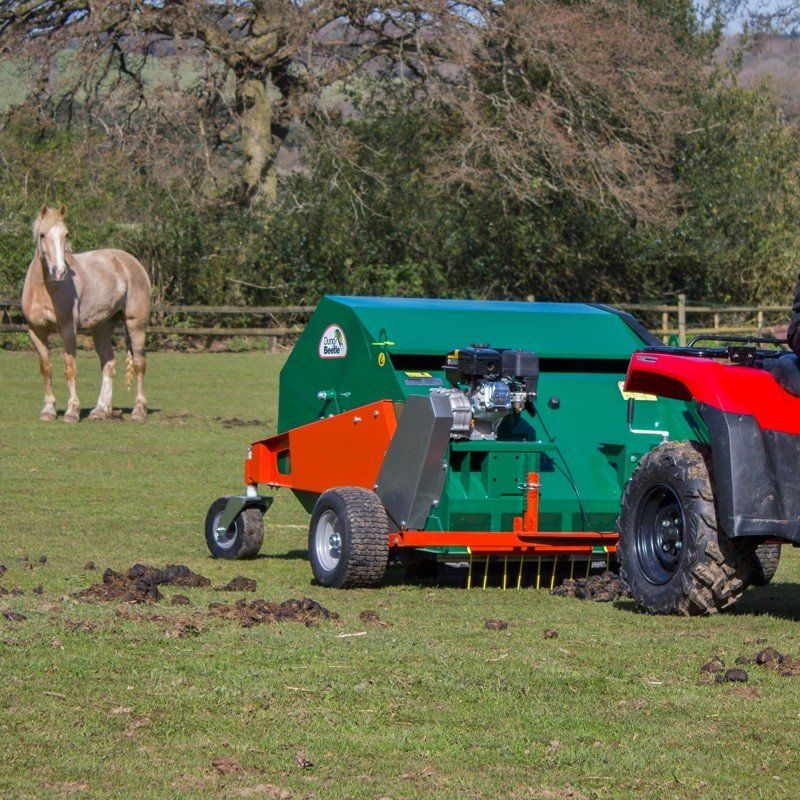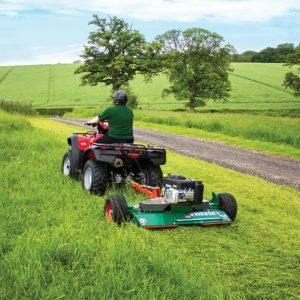 Rotary Mowers
Wessex International are the leading supplier of some of the finest rotary mowers around. The range offers superb mowing abilities and can be utilised across a range of groundcare and agricultural terrains.
Whether you're a groundskeeper, landscaping professional or landowner, Wessex rotary mowers will ensure that your turf is expertly maintained and freshly cut all year round.
Tough, reliable and effective, the Wessex rotary mowers are available in a range of engine sizes covering unique specifications. Choose from 1.2m – 1.8m working widths, side and rear mounted wheels as well as fixtures and accessories that will help you take care of your grounds.
Sprayers & Weed Control
The Wessex ATV BRINE SPRAYER is based on the popular SS618P sprayer, but has a special boom featuring 3 individual clusters of nozzles for varying applications. The 55 litre tank will hold enough brine to cover 1250 square metres or 1.5 metres width over a 1 kilometre distance. Over this area, only a fraction of the amount of salt will be used in comparison to a conventional granular salt spreader. The Wessex brine sprayer comes complete with the 5m hose and hand lance, which is ideal for treating doorways, pathways and steps etc. and other areas inaccessible to the ATV.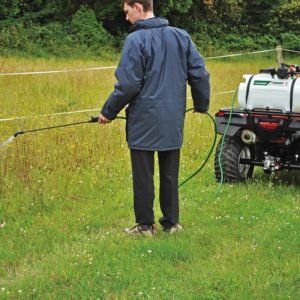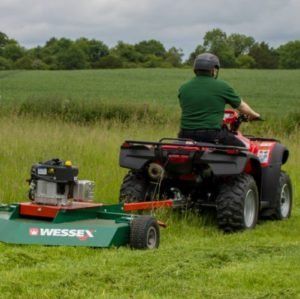 Toppers
With the pedigree of the distinguished Wessex brand behind it, the Wessex AT-110 ATV TOPPER will perfectly complement ATVs and utility vehicles in both groundcare and agricultural applications. Developed to suit the requirements of the ATV user working to a budget, the AT-110 ATV topper is an excellent blend of performance and value.
Spreaders
Paddocks, lawns and driveways are all taken care of with the Wessex 270 litre ATV spreader. Complete with a non-corrosive poly hopper this ATV spreader is ground-driven making it perfect for use behind ATVs and road vehicles. The FS trailed spreader has an adjustable frame which will suit varying hitch heights. There is also a flow-gate to control the release of the fertiliser or salt. An agitator in the hopper improves material flow while the optional winter kit is invaluable for the accurate spreading of free-flowing granular salt.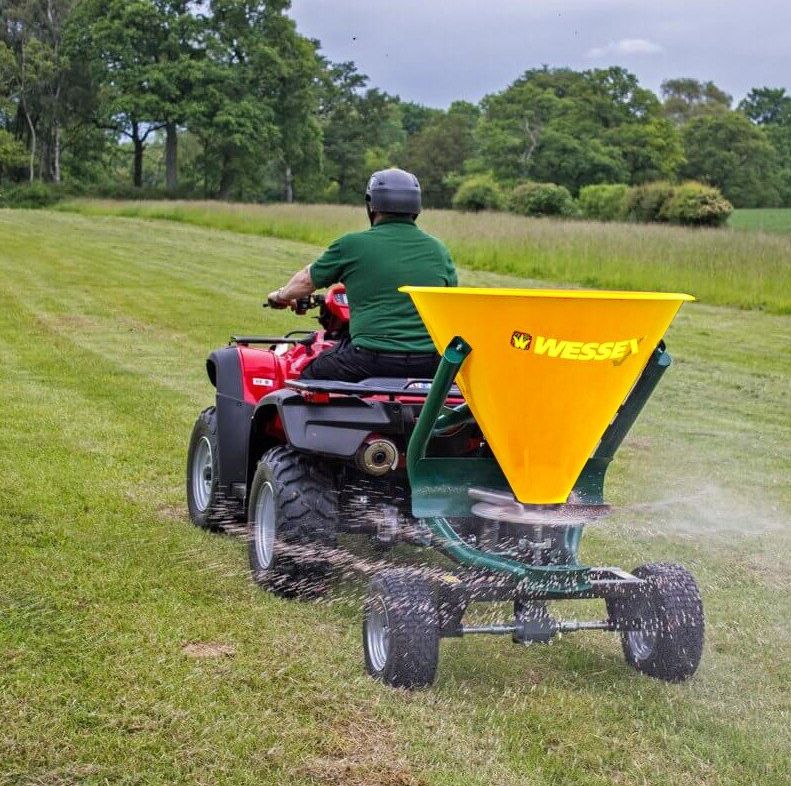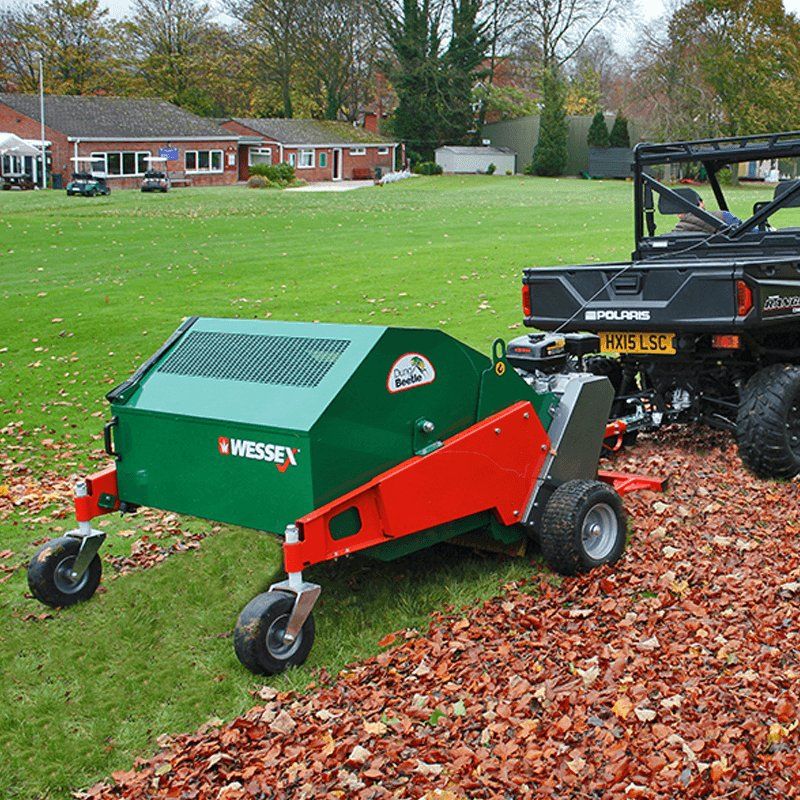 Sweeper Collectors
Designed for the maintenance of private estates, parks & large gardens, the new MTC-120-E ATV sweeper collector is ideal for collecting autumn leaves, grass clippings & scarifying debris. Choose from two options: self-powered with a 5.5hp Loncin engine, or PTO driven and trailed. When full, the hopper is rolled over by means of a hand-operated winch to give a clean discharge on the ground. The hopper is finely balanced on the pivot point to ensure an easy roll-over while a spring-loaded pin secures the hopper in position when in operation. This ATV sweeper can be easily changed into a paddock collector by a brush and tine kit.