1R Series
The 1026R Compact Utility Tractor offers perfect stability and ride comfort whilst being easy to park and store. Designed for a wide range of tasks, this sub-compact tractor lets you switch tools or attachments easily and quickly. Standard features include a hydrostatic transmission, 4WD and power steering for smooth operation - plus a deluxe seat and suspension, tilt steering and lighting kit for all-day productivity.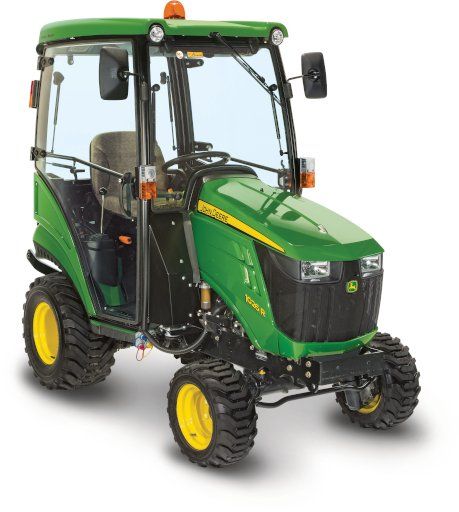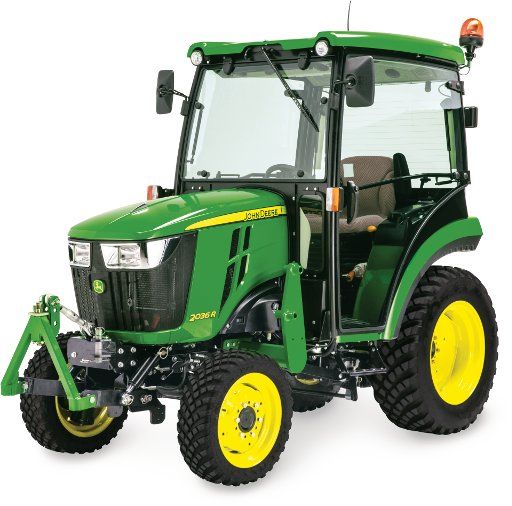 2R Series
Why compromise? Our versatile 2R series tractors are easy to use and manoeuvre, whilst also offering the big tractor stability and reliability you expect from John Deere. The liquid cooled diesel engines deliver high power and speed, while the heavy duty axles, 4WD and Category 1 rear 3-point hitch are ideal for heavy work. Visibility is better than ever for continued productivity.
3E Series
Why compromise on performance or capability?
The 3038E Compact Utility Tractor is a simple, affordable machine that gets things done without making a fuss. The tight turning radius and great ergonomics make work easy - John Deere quality through and through.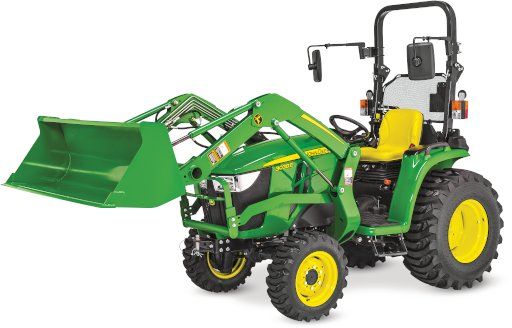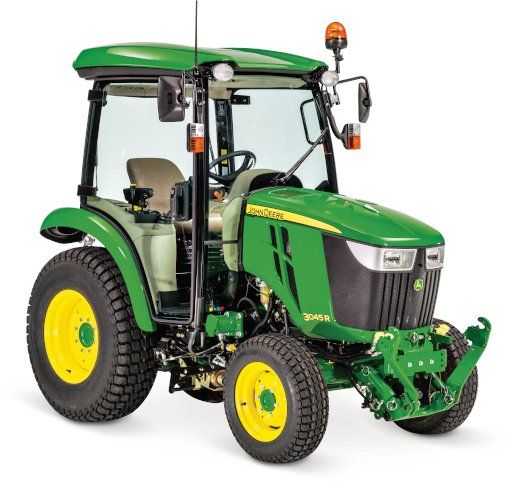 3R Series
To help you use the power of your 3R Series tractors to the full, we fit a wide range of advanced features as standard. These include 4WD, a digital performance tracking system and LoadMatch - an incredible electric engine power management system for peak performance in every application.
4M Series
The 4M Series gives you the power and control of a fully grown farm tractor. With a 4-cylinder diesel engine, an eHydro transmission, 4WD and a new, intuitive control console at your command, you have everything you need to tackle a wide range of jobs effectively and easily.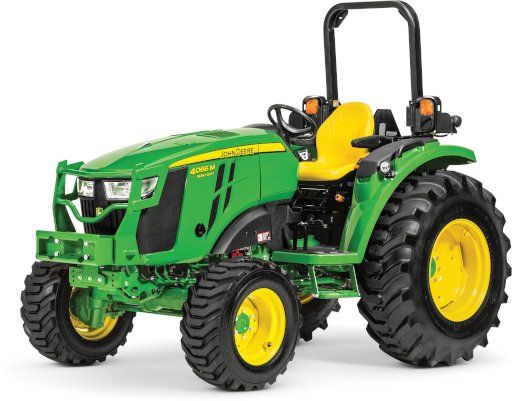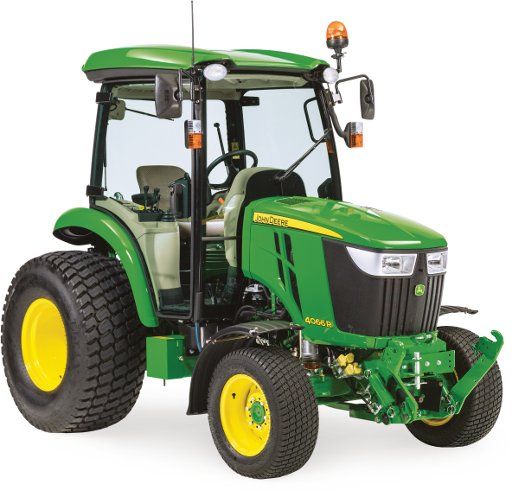 4R Series
Our premium 4R Series tractors are specifically designed to make life easier! LoadMatch eliminates stalling by automatically matching engine speed to the engine load. Standard Hitch Assist makes the rear hitch faster to use and safer. The optional self-levelling Quick-Park Loader is attached in less than three minutes, and the standard Air Ride seat keeps you comfortable and productive all day long.