Harvest Solutions
---
Machine Sync
Machine Sync connects machines together, combine harvesters can directly control the tractor while unloading on the go to give accurate and even grain loading.

Tractor operators can see combine location and grain tank level, as well as other connected tractors. Connected machines can share guidance lines and coverage maps.
Active Fill Control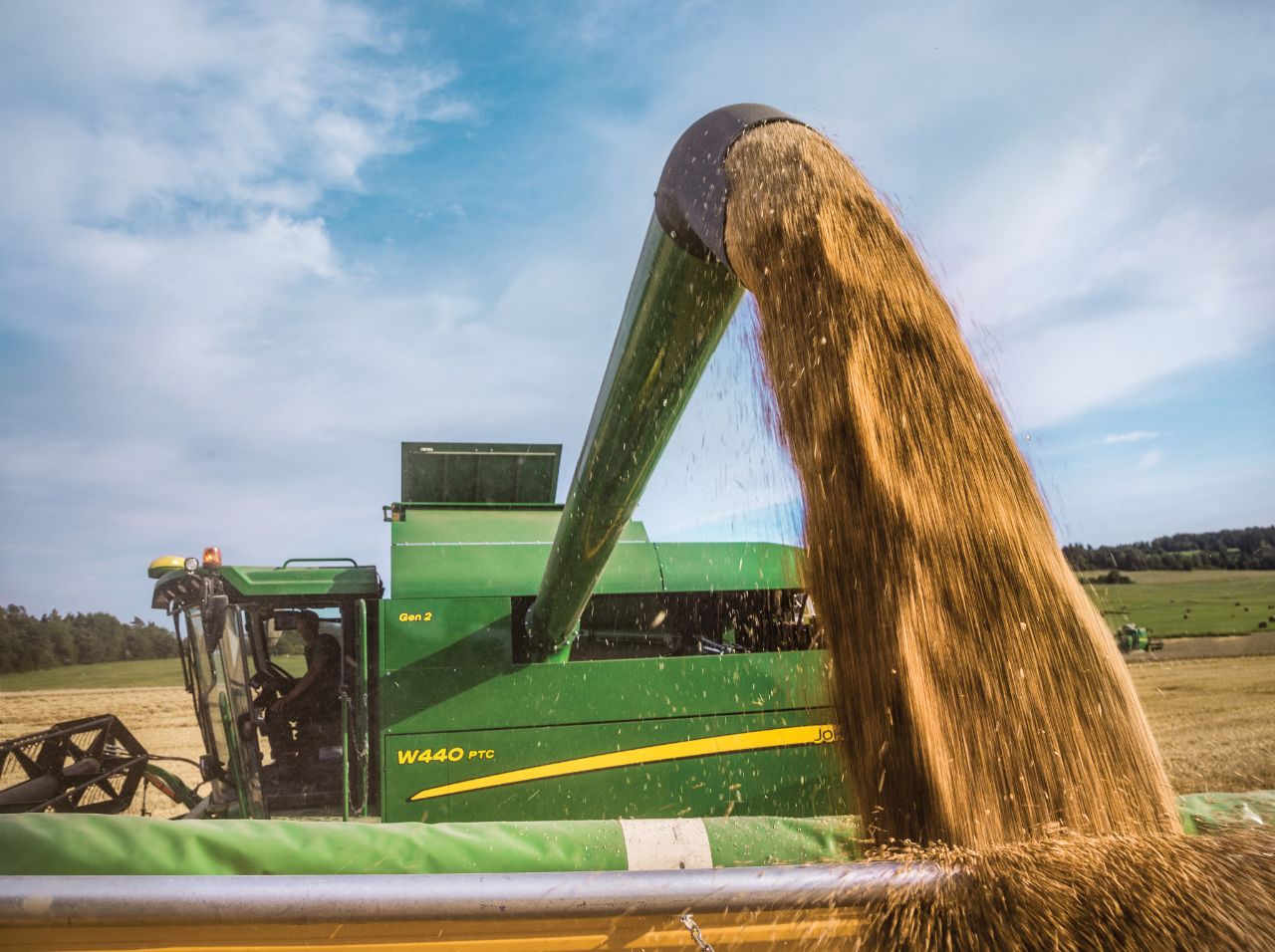 ---
Active Fill Control automatically controls the rotation and cap position of the spout on SPFH.

The Forage Harvester can actively track the transport vehicle and using a stereo camera aim the crop flow to the correct location for the desired fill strategy. The transport vehicle can be filled accurately and to capacity whilst the SPFH operator can focus on other tasks.
---
---
Harvest Lab 3000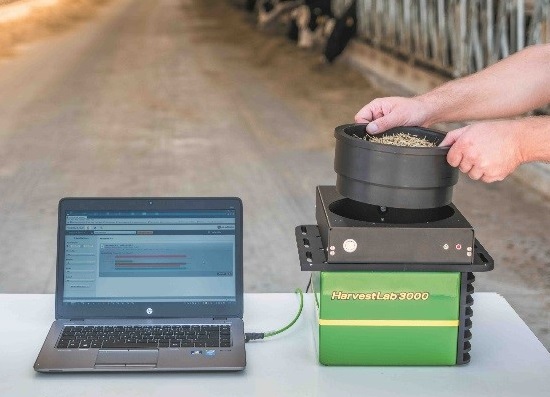 Harvest Lab is mounted to the discharge spout of a forage harvester and takes accurate readings of the crop as it passes through the spout giving real time detection of feed quality. Harvest Lab provides on-the-go yield and moisture data when used in conjunction with Harvest Monitor, this instantaneous information can then be recorded and documented by using the Harvest Doc mapping system.
Harvest Lab uses near- infrared spectroscopy (NIR) to accurately measure moisture of the harvested crop, in conjunction with Constituent sensing activation it can also measure protein, starch, and fibre content. Automatic length of cut adjustment can be made based on constituent levels.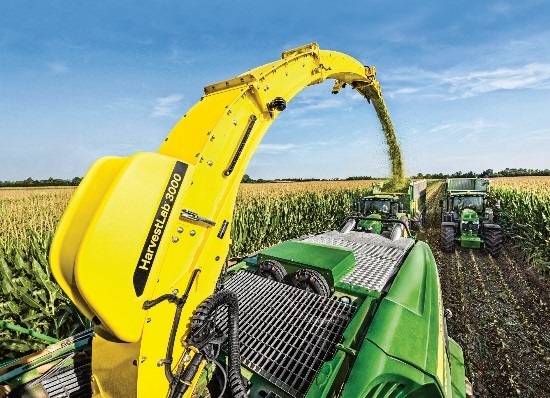 Alternatively, the Harvest Lab unit can be removed from the forage harvester and fitted to a slurry tanker or applicator, in conjunction with Manure Sensing activation it can measure volume and dry matter, as well as levels of nitrogen, phosphorous, and potassium.
This information can be recorded and documented along with GPS position to give as-applied field coverage maps.
Harvest Lab can also be removed from the machine and used as a stationary / standalone lab to provide feed analysis.