Guidance & Automation
A range of solutions to increase efficiency, lower costs, and reduce operator fatigue. Integrated satellite guidance systems from manual parallel tracking to fully automated steering.
Implement and machine control systems, from manual to fully automated control of machine and implement functions.
---
AutoTrac
AutoTrac is an automated steering system that automatically steers the machine to a desired guidance line or track. AutoTrac is one of the best guidance solutions on the market, available on all John Deere machines that are AutoTrac Ready, John Deere and Non-John Deere machines equipped with AutoTrac Controller or AutoTrac Universal. AutoTrac offers many benefits to operators, including optimised machine efficiency, reduced operator fatigue, and the ability to work at faster speeds.
AutoTrac Ready
AutoTrac ready is an integrated John Deere factory fitted option on John Deere equipment that includes all the required automated steering hardware. Kits available to retro-fit this option to current and older John Deere machines, making them identical to a machine fitted with the option at the factory.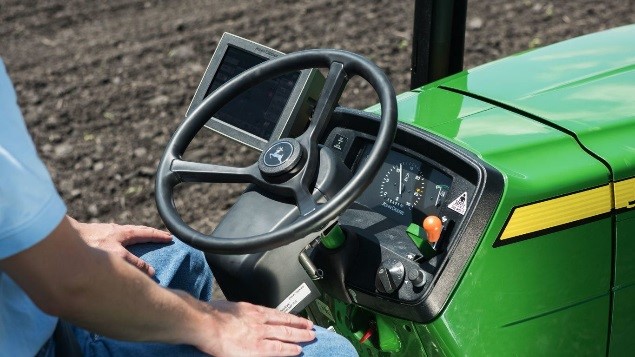 AutoTrac Controller
AutoTrac Controller is an integrated AutoTrac solution for older John Deere machines where AutoTrac ready is not available as a retro-fit kit, and non-John Deere machines. The kit provides superior performance and operating experience compared to universal steering systems. For select models, AutoTrac Controller can utilise the tractor manufacturer's automatic steering components. These vehicles will be referenced as guidance-ready vehicles. For non-guidance ready vehicles, the AutoTrac Controller kit contains all hydraulic and electrical components needed to work with the John Deere GreenStar system.
AutoTrac Universal (ATU) 300
AutoTrac Universal (ATU) 300 is a machine steering kit used for automatic guidance in John Deere and non-John Deere machines. This system replaces the original machine steering wheel with a motorised unit, providing automated steering without the expense and time involved with fitting integrated systems. The ATU wheel can be moved from machine to machine, a variety of adapters are available for most machine steering columns. The John Deere ATU is the premier universal steering system in the agricultural industry.
In addition to steering hardware AutoTrac function requires:
GreenStar Display, GS2, GS3, or GS4.
AutoTrac Activation on display.
StarFire receiver with SF1 signal or higher.
Implement Guidance, Active & Passive
Active Implement Guidance automatically steers the implement to follow the desired guidance line independently from the tractor, it utilises AutoTrac and Greenstar components along with an implement steering mechanism to provide increased implement precision.
Passive Implement Guidance commands movement of the tractor to keep the implement on the correct path.
Growers who are planting bedded crops, planting row crops, or strip-tilling, as well as those operating in standing row-crop applications, can capitalise on the value of Implement Guidance.
iTEC Pro & AutoTrac Turn Automation (ATA)
iTEC Pro for GreenStar 3 2630 display and AutoTrac Turn Automation for Gen4 displays co-ordinates vehicle and implement functions with end-of-row turns by combining AutoTrac and iTEC.
iTEC Pro and ATA allows the implement and machine functions to be performed consistently on the headlands or internal boundaries as well as positioning the machine correctly for the next pass through the field.
iTEC Pro and ATA are an industry-exclusive product that demonstrates John Deere's commitment to being the leader in the precision agriculture industry. iTEC Pro and ATA offer many benefits to operators, including:
Optimised machine efficiency
Reduced operator fatigue
Ability to perform consistent headland turns
---
Tractor Implement Automation
Tractor Implement Automation (TIA) enables ISO-BUS implements that support TIA to communicate with the tractor for automated adjustment of ISOBUS connected functions such as travel speed, steering, power take-off (PTO), 3-point hitch, and hydraulics.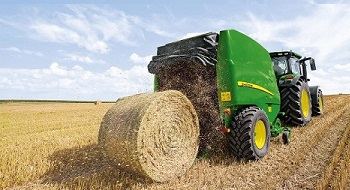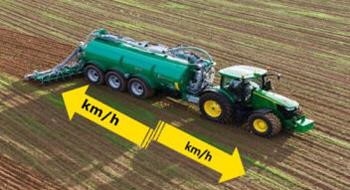 ---
---
Section Control
Section Control automatically turns individual implement sections of approved ISO-BUS implements on and off. Based on GPS information, implement sections are controlled at headlands, boundaries, and previously covered areas.
Section control is compatible with all John Deere implements supporting this function and ISO-BUS implements from other brands.
Benefits include:

Reduced overlap
Increased efficiency
Lower operating and production costs
Greenstar Rate Controller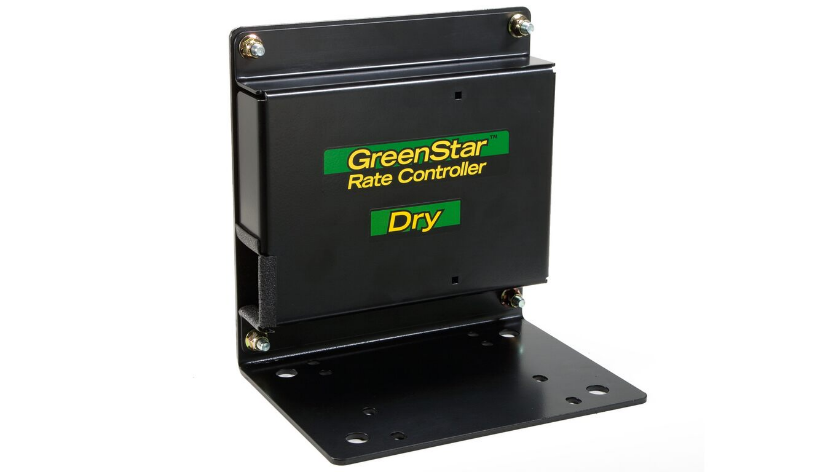 The GreenStar Rate Controller acts as an interface for the GreenStar Display to integrate with many implements such as John Deere or non-John Deere sprayers, fertiliser spreaders, seed drills and planters.
The GreenStar Rate Controller can control flow and individual implement section valves or planter clutches, giving non ISO-BUS implements the functionality of rate control and section control, helping to reduce costs by avoiding overlap and provide precise application of products based on prescription maps.
---