The SF6000 Receiver
Accessing John Deere's precision farming solutions starts with the new StarFire 6000 receiver or an integrated version which is optionally available for our new model year 2020 7R and 8R tractors. It features a new dynamic design, a theft protection device, better serviceability and most importantly, an enhanced signal range. This gets you ready for work in the field quicker and gives you higher accuracy and even better signal stability.
The StarFire 6000 receiver tracks up to 3 correction signal satellites in parallel – offering the best correction signal and signal coverage that is 3 times better than previous receiver generations. It always actively chooses the best signal and if conditions change, it can switch 80% faster to the best geostationary satellite.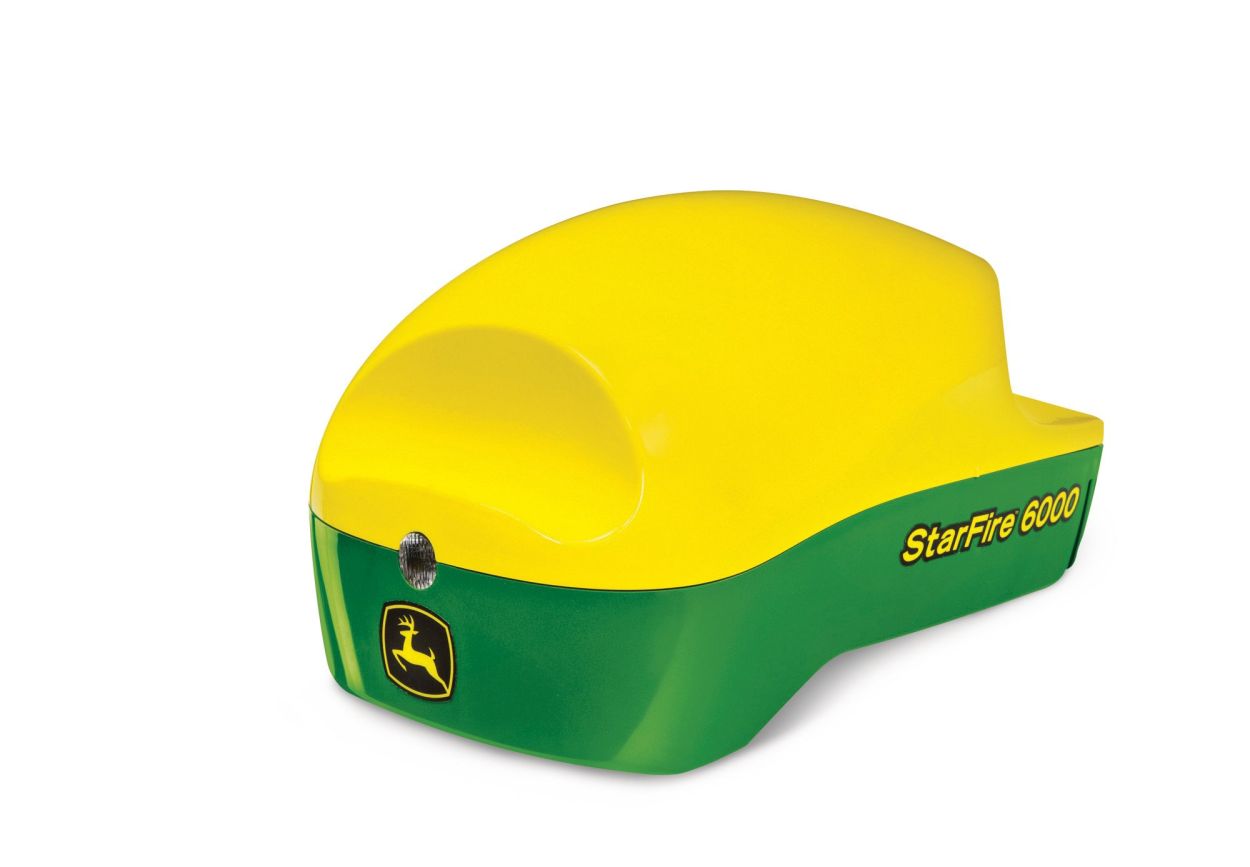 SF1 & SF2 Signal
Improved SF1 Signal
The best entry-level signal is now even better. You profit from a +/- 15 cm pass-to-pass accuracy, previously +/- 23 cm. Free of charge and with GLONASS included.
A whole new level: SF3 Signal
The new SF3 signal delivers stunning +/- 3 cm pass-to-pass accuracy and 9 months in-season repeatability. Even better, the pull-in time is up to 4 times faster than with SF2, so you can spend more time working in the field instead of waiting on the headland or compromising quality.
RTK: Ultimate accuracy and repeatability
Long Term repeatability and <1 min pull-in time
With RTK you only need to record field boundaries once. If you need this repeatability for e.g. Section Control you will not want to come back and record boundaries every year. You will save time every day: full RTK accuracy is always available from the very start. It takes less than 1 minute!
Mobile RTK Modem 4G LTE
A mobile RTK correction signal is transmitted via cellular technology. This provides repeatable accuracy, even in scattered fields and in hilly terrain. The Mobile RTK Modem 4G LTE is fully integrated and attachable to the StarFire receiver. With two high performance antennas and the mounting position on the cab roof you have truly optimal reception and signal stability. It not only supports the latest 4G LTE mobile communication standard but also 3G as well as 2G as the fallback solution. In addition to the mobile RTK functionality, the modem can also be used in parallel as a WLAN hotspot to connect with your mobile devices.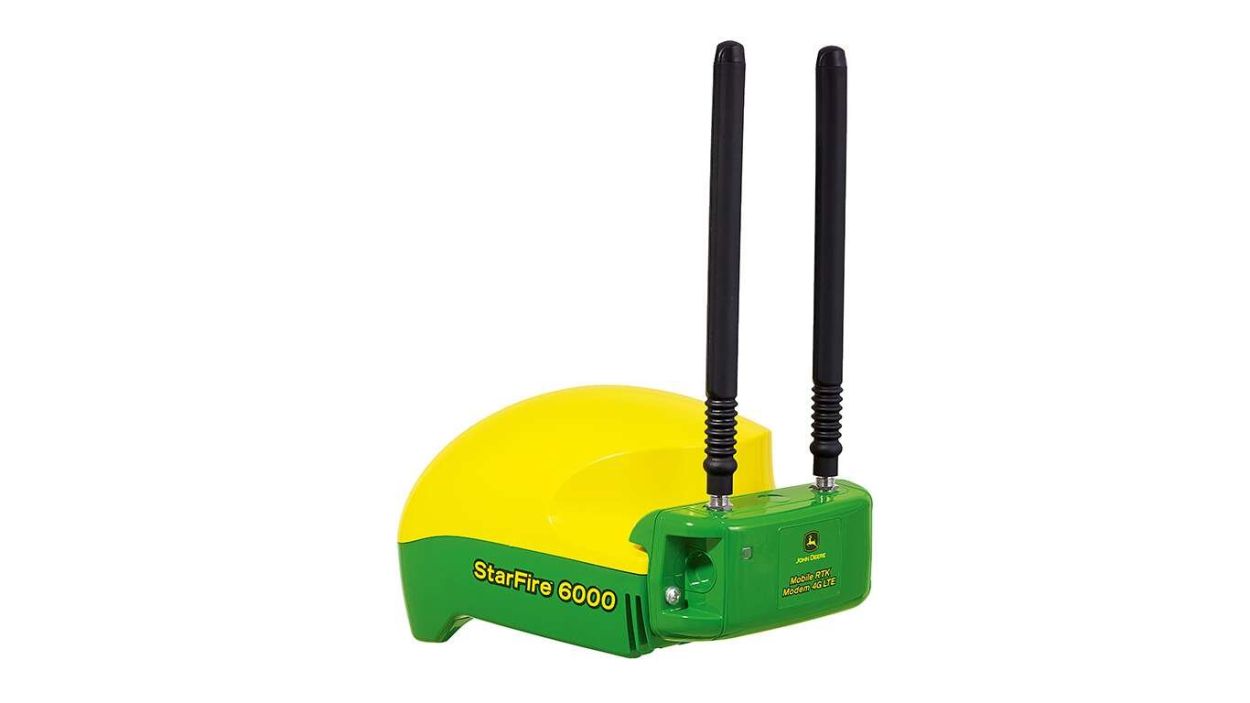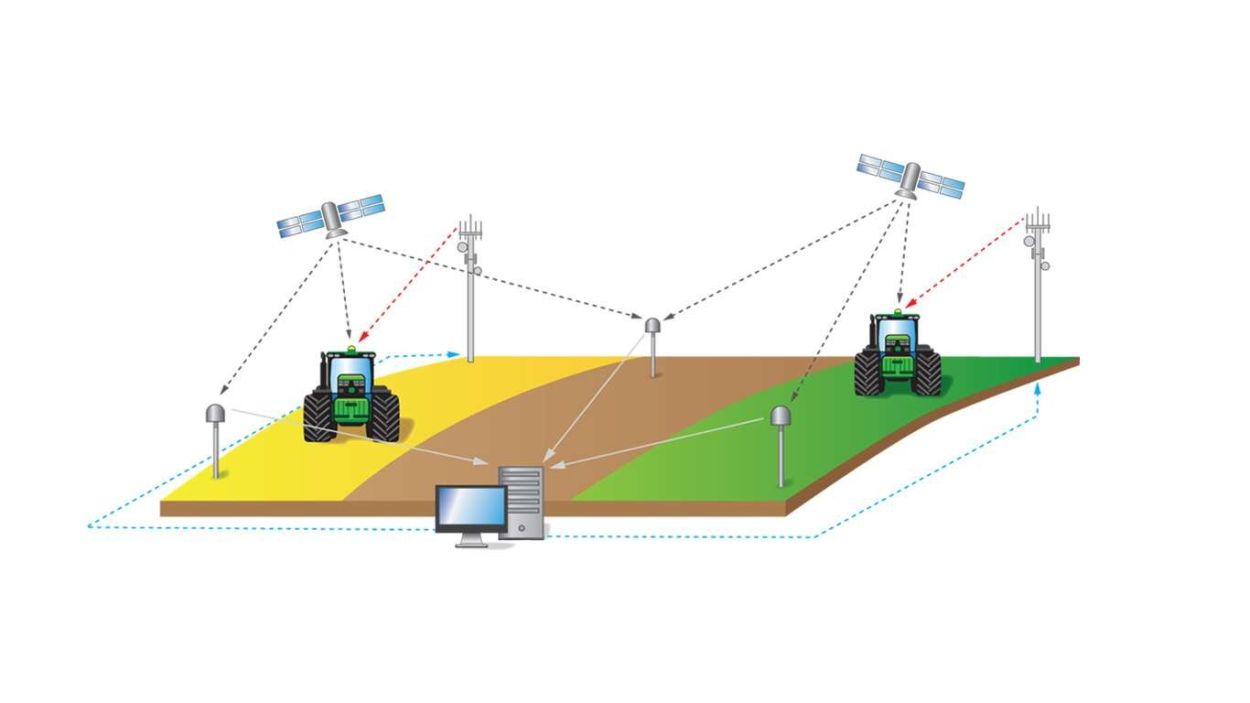 John Deere Mobile RTK Signal
Discover the most integrated, advanced and efficient way to use RTK. The new John Deere mobile RTK signal is not only compatible with our mRTK 4G LTE Modem, but can also be received via our machines' built-in JDLink system. This saves you the cost of separate modem hardware, extra data plans (SIM-card) and the mobile RTK access licence.