Agricision onTrak
The simple and affordable GPS guidance system.

The Agricision onTrak GPS guidance system focuses on providing simple and clear GPS guidance. Using the onTrak system ensures you cover the desired area with minimal overlaps.
The onTrak is easily attached onto the machine through the magnetic feet, or the use of adhesive disks for a plastic bonnet.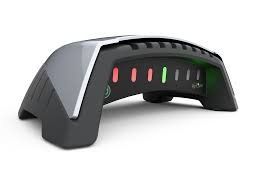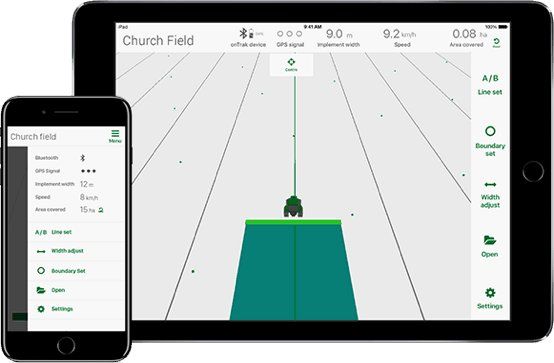 There is a free iOS app which connects through Bluetooth, meaning you can use your iPhone or iPad as a screen.
onTrak's built-in GPS, GLONASS & GALILEO + WAAS & EGNOS receiver (10Hz) normally results in pass-to-pass accuracy of 20–30cm.
Mounted in your line of sight on the tractor's bonnet, the 7 LEDs provide clear guidance to keep you driving parallel lines up and down a field
For more information please do not hesitate to contact us here at Cornthwaite Group.